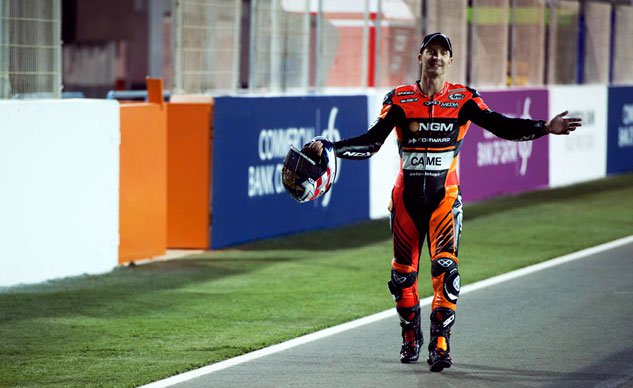 Motorcycle.com: Colin Edwards to Race Australia's International Island Classic
by Kevin Duke October 27, 2017
The Island Classic is an annual vintage motorcycle festival held at the iconic Phillip Island circuit in Australia, and its headlining event is the International Challenge teams competition for bikes manufactured between 1973 and 1984. In years past, the event has been dominated by British and Australian teams, as American efforts have been thus far only modestly supported.
2015 International Island Classic Report
However, we expect more illustrious results at the 2018 Australian Motorcycle News International Island Classic to be held January 28-28, when Colin Edwards will compete aboard an XR69-replica chassis powered by a Yamaha FJ engine, a package built by our friend Carry Andrew in his HyperCycle race shop. Andrew has built championship-winning racebikes and helmed the first team to field roadracing legend Nicky Hayden in the AMA Supersport series when the Kentucky Kid was just 16 years old.
Ghost Works XR69 To Race At 2017 Phillip Island Classic
"First off, I'm not coming out of retirement by any means," the Texas Tornado said to the event's organizers. "However, Phillip Island is easily in my top two favorite tracks in the world. The town is great, the people are nice, the food is delish. The only problem is the long-ass flight to get there! The U.S. team needs some help, and in all honesty it will be a pleasure to get on the Island and race."